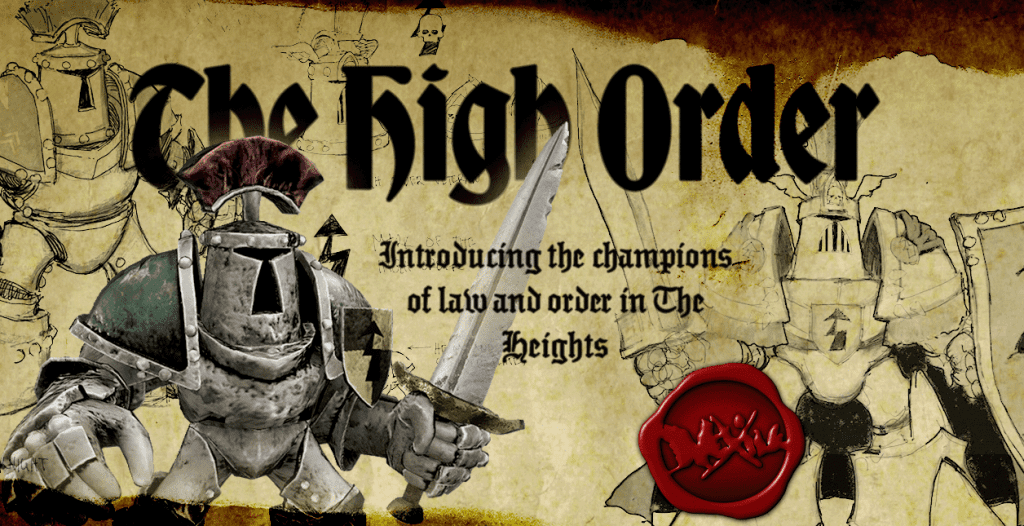 Disclaimer: Jump King Quest is a work in progress and everything in this article is subject to change
The Champions of Order
It is the time of Armaboggin! Centuries has passed since the renowned knight Arolius founded the High Order during the onset of the Middle Age. His order has steadily grown to become the most influential in Throne, perhaps throughout all of The Heights!
The Lord Justiciar Judge Gregg is currently the supreme commander of the High Order legions, and as the leading force of the League of Knightly Orders their military might now stretches high and wide. Orders of knights not sworn to them are supposedly few.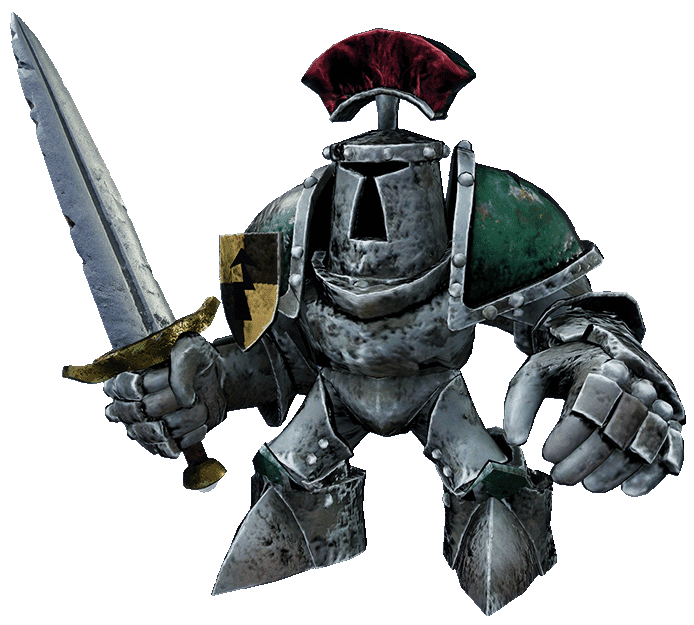 To be a knight of the High Order is to protect LAW and ORDER. Indeed, the mythical figure Arolius is said to have being blessed with a vision of The Babe – famously heeding her wish for him and his loyal followers to build a future for The Heights where a Dark Age could never occur again… The High Cause and ultimate mission of what then became the High Order was clear ever since.
The High Order is now faced with the GREATEST THREAT to law and order yet – Evil Lord Krulk. They fear Krulk is gathering his army far up The Lands Where the Sun Don't Shine – to konquer the unknown Everyonde and ultimately claim The Babe for his own evil purposes! Krulk must be stopped, and anyone who stands between the High Order and their new objective must be crushed!
SOLDIERS! YOU WILL DEFEND THIS LINE WITH YOUR LIVES! NO UGLY, NO EVIL, AND NO CHAOS SHALL BE SUFFERED ON OUR TURF! AND ESPECIALLY NONE OF KRULK'S PATHETIC GOONS! MAY THE LORD JUSTICIAR HIMSELF GRACE US WITH THE WHIP OF DISCIPLINE TO MAKE IT SO!

~ a High Order officer to his men on the Battlefields of the Great Frontier
Mudman! Be on the lookout for the symbol of the High Order, an upwards pointing lightning-shaped arrow. Know that you are safe and protected under their mighty wing!
The High Order Legions
The High Order Knights are highly trained, tough and fearsome – An average High Order private can easily take on a whole gang of Outlaws by himself. A low rank is far from a sign of weakness in the High Order Army!
The knights of The Order maintain a fierce loyalty to the cause: "EVIL STINKS AS FOUL AS IT LOOKS" and "I HATE CHAOS" are common utterings exclaimed out of love for Justice and the good of the realm.
Few are as dedicated to their cause as a High Order Knight!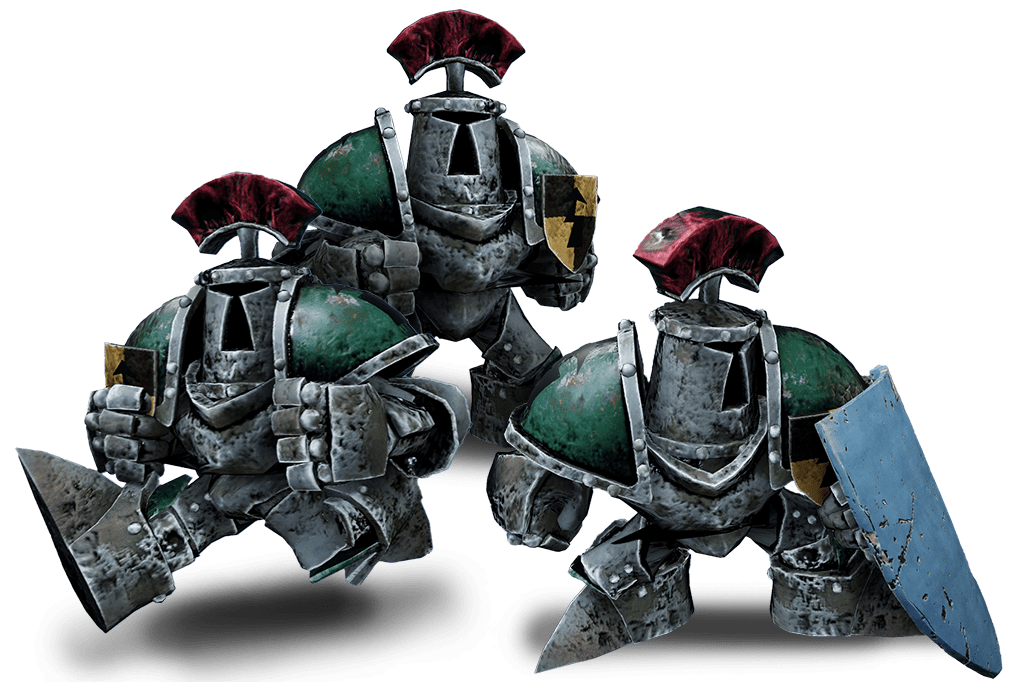 Are you an ally of Law and Order? Tell us in the comments!
---