Today Jump King is two years old! Hooray! (Catch the rare 50% limited time sale on Steam!) (Once in a Blue Moon type Event) (Starts 19:00 CEST)
Also today: We have now starved you on Jump King Online news for an entire year. Time to share something, maybe? Read until the end to find out juicy sweet info about your upcoming favourite game.
We also want to share a recap of the events of the past year! Let's go!
…Here's what happened:
On the image you see our first office in Uppsala. This is where we made our (insane) plans for Jump King Online. It's also where we created the Ghost of the Babe expansion.

We started working on Jump King Online in 2019, with lofty goals and a huge list of features and systems in mind. But meanwhile a sticky situation arose due to the living situation of some team members… This situation, the overambition and some bad habits caused a lot of stress. (maybe not unexpected) During this time we also moved to a bigger office (thanks to Ghost of the Babe becoming a big success).
Somehow we also managed to create the technical foundations for the new game. (Thank Erik aka erkstock the code-lord) But stress was beginning to overflow by the end of 2020, we had to take a nice and long break during the winter!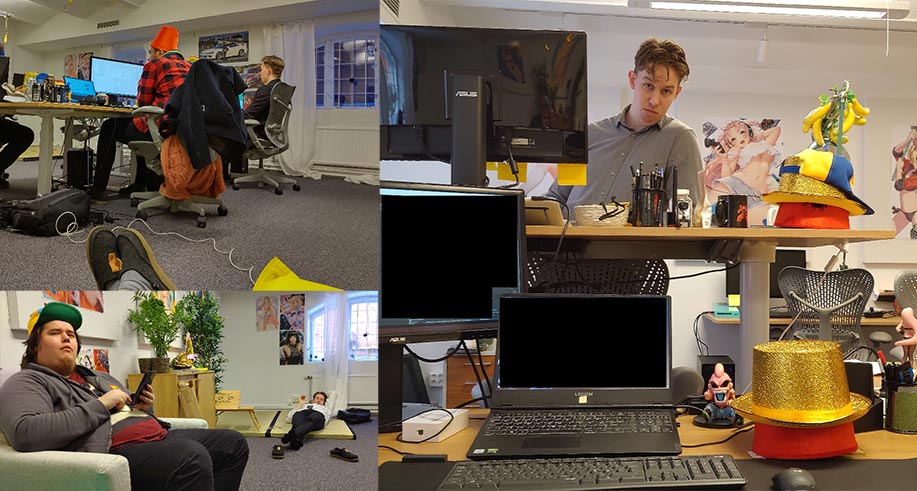 Thanks to the break we could recover and reflect on many lessons learned! We adjusted our previously megalomaniac plans to start with something that better fits our capabilities. With a refreshed mindset, some nice progress, and the major league pro headgear equipped – things are looking up!

Jump King Online is Coming
The new game is on the way! The technical foundation with the netcode is excellent and we have built a huge backlog of top notch ideas and plans for the content of the game.
Regarding mechanics, without revealing too many details, we can say there will be more than just ghosts to play with… To say the least, you will be able to truly screw each other over! Over and over and over!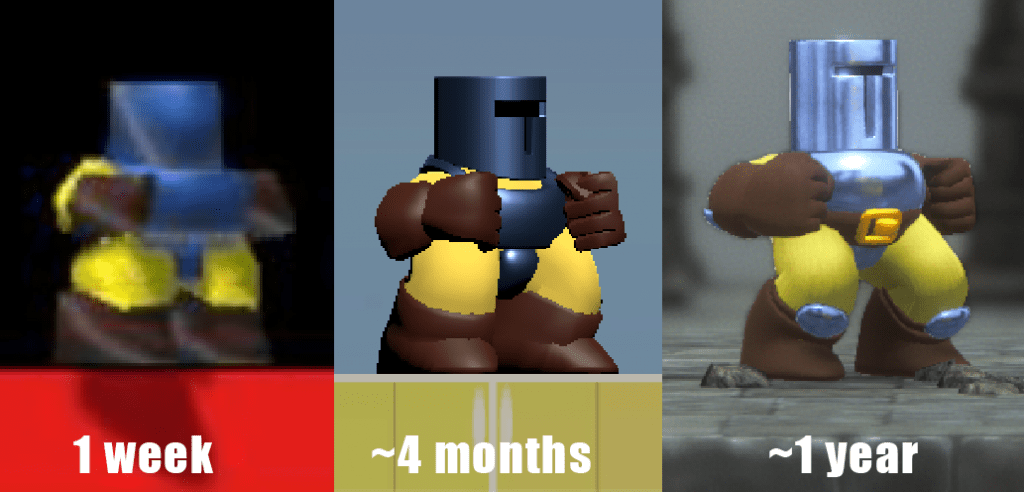 The truth is we were not even sure ourselves, that we were going to have a working game to release! But now, since the foundation is finally in place we will be able to start showing you more – as we get the visuals up to speed!
We hope to have a complete-looking game sooner rather than later. But as we have learned it's quite impossible to judge how long these things take to make. Our best case prediction is before the end of 2021, but have patience!
Look forward to happy fun time with your friends! Heh, heh, heh…
/Team Nexile
*Psst!* We have a merch store in the works, and some absolutely drippy designs that we think you will love. Stay tuned for more about this in the near future!